Writing a business plan is quite similar to laying the foundation of a building. If the foundation is weak, the building becomes vulnerable. Similarly, if the business plan is not comprehensive and strong, the business will fail in no time. So how to write a business plan, and what does it contain? This article has answers to all your questions.
What is a business plan?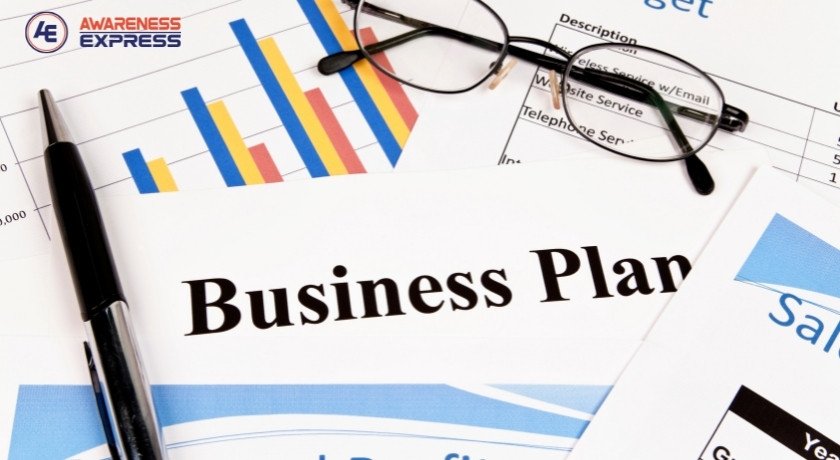 A business plan is a comprehensive and formal document that holds information about the organization's core activities, mission, vision, and how the organization plan to achieve its goals. It keeps the executives informed of the strategic actions that have to be taken and stirs the organization towards the desired direction. It is for the internal as well as external associates of the company.
What are the elements of a business plan?
Your business plan must contain the following details:
Executive summary
Overview of the company
Details about market analysis
Information about your products and services
Marketing Plan
Supply chain management and logistical overview
Financial Overview
The business plan must be 25 to 30 pages long and contain all this information.
How to write a business plan? Step-by-step guide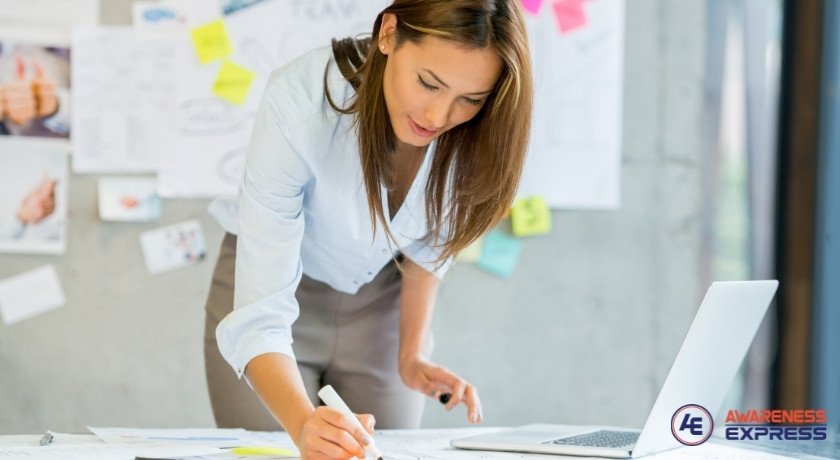 Writing a business plan is not a one-time thing. It has to be constantly reviewed and updated with time. If you are doing it for the first time, then here is a detailed step-by-step guide that will help you draw the business plan efficiently.
1. Start with an executive summary
An executive summary is a short overview of the business that touches all its components including marketing offerings, competitor analysis, brand USP, financial information, and more. It gives the reader a glimpse of the entire business plan.
2. Give a company overview
A company overview introduces the organization to the reader in detail. It will talk about the vision and mission of the organization and how they plan to achieve it. You must also mention all the USPs and copyright and patent, wherever applicable.
3. Talk about the competitors
Most businesses have existing competitors, and you need to talk about them briefly and how you can position yourself differently. You can also talk about your target market and present your company's SWOT (strength, weakness, opportunity, and threat) analysis in this section. It will help the leader understand how your organization will perform in a competitive environment.
4. Define your product and services
Your business will offer a product or service or maybe both. Discuss those in detail and how they solve customer pain points. You can also discuss the innovative production methods or mention any patents involved. All vital information related to the product must be disclosed here.
5. Write down your marketing plan
You are launching a business to acquire customers, make sales and generate profit. In this part, you will outline the ways you plan to acquire customers and the marketing tactics you want to use. You also have to take about the sales funnel and how you will convert leads into sales. Additionally, you also talk about how you will handle CRM in the long run.
6. Outline the supply chain management and logistical plan
A common question product-based or e-commerce brands need to answer is how they will reach the right customer at the right place at the right time. The logistical plan will help you address that concern. If you can not reach the customers timely with a superior quality product, they will look for a solution elsewhere. Now no business owner wants that, and therefore you must have a supply chain management and logistical plan.
7. State financial requirements
In the end, talk about the financial needs of the company and how you can meet those. Also mention collaterals that can be used for loans.
Now that you have a step-by-step guide to help you start writing the business plan there are some things you must not do if you want your business plan to be perfect.
What things should you avoid doing while making a business plan?
As a new or aspiring business owner, you must have a lot of plans and visions for your company. Although they might look good on pen and paper, these plans can be faulty and even far from reality. If you are a new business owner working on your business plan, then here are a few mistakes you must avoid making during the process:
A lack of purpose or objective behind conducting a business makes the business plan weak. You should be able to convey your mission, vision, and objectives eloquently in your business plan that will attract investors.
Writing a business plan is not a simple task. Therefore, you must not take it lightly and invest adequate time, research, and resource into writing one.
Having a business model in your mind is not enough. Failing to establish the model can be perilous to organizational growth. Make sure you can clearly and comprehensively depict your business model in the business plan.
Your business plan must contain all the vital elements and points mentioned above. Additionally, you can also keep points that are relevant to your business. However, inconsistent information makes the business plan sloppy and unimpressive.
If you want to establish credibility among partners, investors, and vendors, then do not make any false financial projections in the business plan. Incorrect or inflated financial projections can lead to mistrust and taint your image.
These are the top 5 mistakes you need to avoid when making a future-ready business plan.
Final words:
While writing a business plan, you must understand that you have to give it time and multiple reviews before you finalize one. Your business plan will serve as a blueprint for future endeavors as well as funding and setting an organizational ideology. A comprehensive business plan will connect you with investors and top-level executives and guide the internal team during the initial years. Once you have prepared a strong business plan, you can move on to the next phase of the business.