Local business owners work hard to build things with grit and effort, whether it is a fast food restaurant or a local five-star carpentry business. Small business insurance gives an assurance to local business owners. But, did you get a notice that you still haven't hazard insurance for your business? Don't worry; you may be already covered.
Getting a first-hand understanding of the right kind of insurance for hazard coverages is important for your business and also your peace of mind. Even if you do not have business hazard insurance coverage at this time, you can surely get it easily. Let's delve into aspects of hazard insurance for small businesses.
Here's what we'll cover.
What is Small Business Hazard Insurance?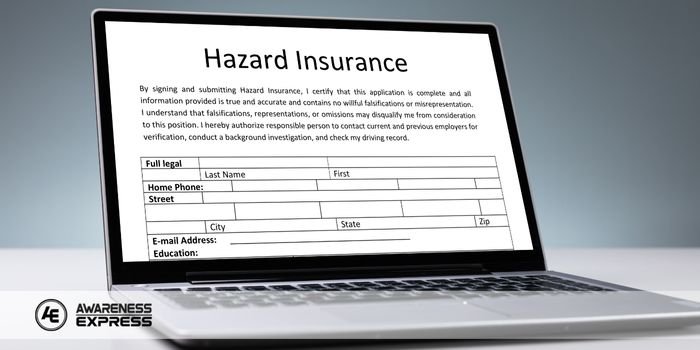 Business Hazard Insurance or Hazard Insurance for Small Business protects your property from natural disasters due to things such as lightning strikes, wildfire, severe storms, and the like. It also covers damages due to thefts and rioting. The scope of the hazard insurance is based on each specific peril included in the policy, giving compensation for the loss incurred.
Common Confusion
Often, people interchange the term hazard insurance with catastrophe insurance. These are two different types of policies. Hazard insurance is associated with homeowners' insurance covering the structure. It can be part of a commercial insurance policy in the case of small business owners. On the flip side, catastrophe insurance is an entirely different policy.
If you have a home-based business, check if the homeowner's insurance also covers hazard insurance. Always talk to your insurance agent to get insurance advice and apt information.
Why Do You Need Business Hazard Insurance?
You need Business Hazard Insurance for SBA and EIDL Loans.
To get a Paycheck Protection Program (PPP) loan or an Economic Injury Disaster EIDL loan from the Small Business Administration (SBA), you need hazard insurance for business. If you want to mortgage your small business, you need a hazard insurance policy.
A business may qualify for a Small Business Association Loan (SBA loan) with hazard insurance coverage. It applies to the Paycheck Protection Program (PPP) loan and the Economic Injury Disaster Loan (EIDL). The insurance scheme needs to be under the name of your business which also should belong to you. The coverage should be equivalent to nearly 80% of your loan amount. The insurance should be obtained within 12 months of receiving any of these loans.
There are also other provisions you must take care of. An experienced insurance agent can help you understand property coverage and the hazard insurance you need to apply for SBA/EIDL loans.
What Does Business Hazard Insurance Cover?
Typically, the portion of hazard insurance in business property insurance gets coverage of property damage due to different problems such as:
Civil unrest or rioting
Explosions
Hail
Fire damage
Lightning
Power surges
Snow, sleet, or ice
Theft
Vandalism
You can get surplus protection with your Hazard Insurance for Small Business if you have other kinds of hazards to which your property is prone due to your geographical area or other factors. In other words, you need separate hazard insurance for certain other dangers such as earthquakes, flooding, terrorism acts, nuclear attacks, or damage due to war. You need to apply for such coverage if you live in an area where there is an imminent danger of damage to property due to such factors.
Types of Business Insurance to Consider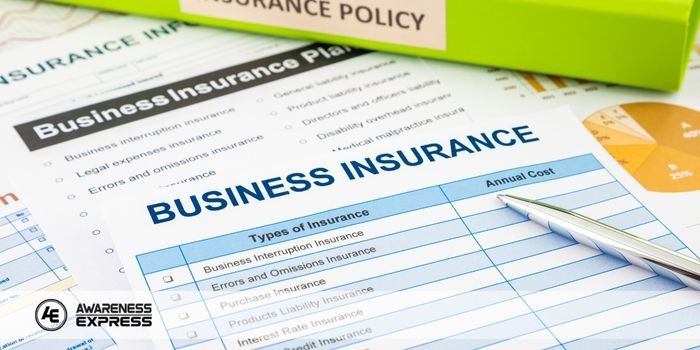 Certain geographical regions are prone to certain perils, such as a beachfront business in Florida that may be prone to flooding. In other cases, the danger may be due to earthquakes, forest fires, and so on. These areas are termed high-risk areas. If you have a business in such a state, you may like to cover the associated risk. However, an insurance company won't cover things that are likely to occur in a region. Rather, you have to pay for additional coverage in such a situation.
When you are prone to natural disasters, you need to cover damage due to natural calamities for different reasons. Here are the insurances you may need.
Flood Insurance: This covers damage to your commercial property due to flooding caused by storm surges, melting ice/snow, flash flooding, or other natural issues.
Earthquake Insurance: This policy covers damage caused due to the effects of an earthquake on commercial property as defined by the limits in the policy.
Terrorism Insurance Coverage: This policy covers property damage due to acts of terror.
Cost of Hazard Insurance for Business and What Determines it?
Commercial property insurance ought to give comprehensive coverage for hazards. There are different factors influencing how much you need to pay for the insurance. They include property's age, value, limits of coverage options, full or partial replacement cost, and more.
Business Owners' Policy-The Best Choice
Due to comprehensive coverage, the Businessowners' Policy is the best choice for business owners. it covers:
Business Interruption Insurance: In case of damage to business property or equipment, there are times when you can't open your business while it is being repaired. Business interruption insurance covers you for this damage from payroll, taxes, lost income, payroll, and more.
Commercial Property Insurance helps in coverage of the business structure, equipment, furniture, equipment, and important documents.
General Liability Insurance: General liability covers injury to customers and to business property. Additionally, it helps you to protect your business in case it gets accused of slander or advertising injury.
In The End
In general, Hazard Insurance for Small Businesses protects your business from several kinds of perils. To summarize, it includes:
Coverage for costs to repair the damage to outdoor landscaping such as lighting, fencing, and more.
Cost for equipment repair and replacement – The insurance coverage may cover costs of damage due to interior flooding or building collapse
Costs to cover Inventory damage – There may be damage to inventory for finished products like garments and materials used to make products.
Property damage includes repairs to entryways or the exterior of buildings.
Lost income – When you are not able to reopen your business because of property damage, you can recover financial losses incurred due to this by claiming the same.
But, to get comprehensive coverage for protecting commercial property, getting a Businessowners Policy is generally a highly affordable way. However, it is best to talk to an insurance agent for astute insurance advice.