It seems like a dream if we think of free accounting software. The fact is that many businesses consider that even so-called 'free' business accounting software options would be charging in some way or other. It can be either for the need to enhance your functionality or get another crucial feature where one needs to pay for an installation. The most important thing you need to understand while getting free accounting software is understanding if the software is practically free of charge.
We have created various accounting software options, which are free. Many of these options include versions or need add-ons that will cost you. However, the basic versions of these software are completely free.
1. Akaunting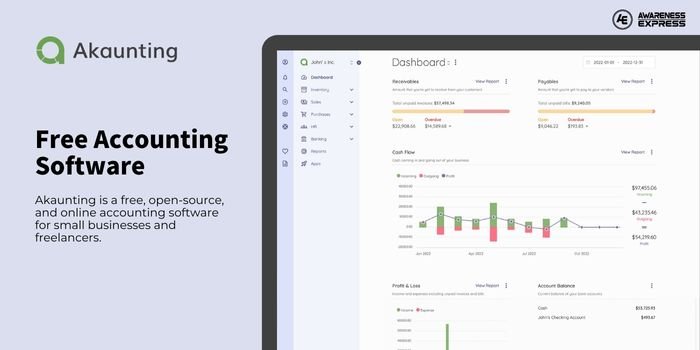 Akaunting is a free accounting software with vital features your small business accounting needs to have. Akaunting can help you with:
Invoice generation
Accounts Syncing
Expenses Tracking
Recurring bills set up
Customer management
And vendor management.
However, to get advanced features such as online payments from customers on invoices requires you to download third-party apps. A third-party account will cost a yearly fee. An Akaunting account is free in itself, but to use most of its advanced features, you need to buy third-party apps at a yearly cost.
2. Zoho Invoice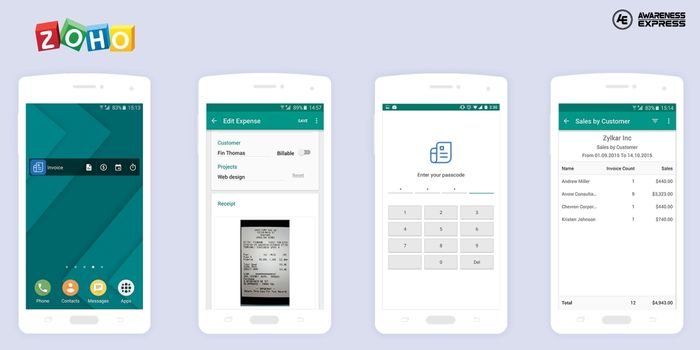 Zoho Books is one of the best free accounting software allowing you to automate your invoice workflow. Zoho Invoice lets you manage payments and invoice customers from a single account. It also allows you to
Brand your invoice templates
Track expenses
It also has a client portal to let you interact with customers. It also lets you carry out project billing for integrated time tracking for you and your staff.
3. CloudBooks
CloudBooks is free accounting software whereby you can:
Get Invoices
Create projects
Allow access to unlimited users
Perform integrated time tracking
Track expenses
And get estimates.
You can send more than 5 invoices per month if you upgrade from the free version. You just need to pay $10 monthly. Plus, the upgraded version also lets you brand your invoices and lets customers make direct online payments for your invoices.
4. GnuCash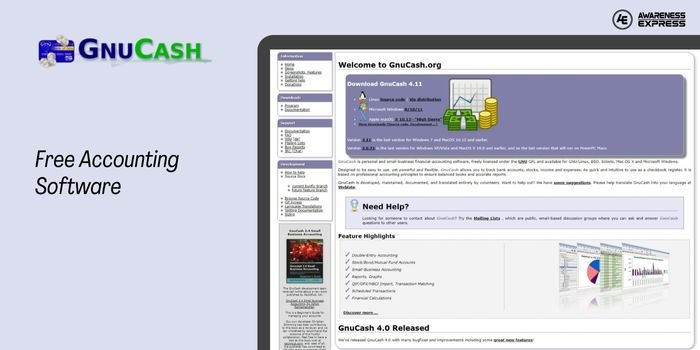 GnuCash is the right choice for anyone that wants free desktop accounting software for a small business. You can access this free accounting software option online and get a free download. GnuCash is more or less like a personal or small business accounting software, with specific features such as:
Invoicing
Job costing
And vendor tracking.
5. NCH Express Accounts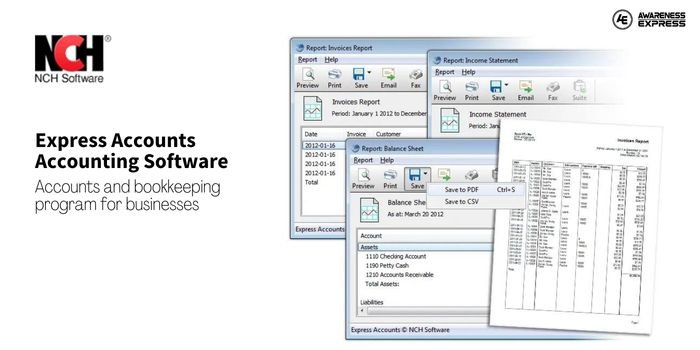 NCH Express Accounts accounting software has a free version very well equipped to support accounting needs for a small business with less than 5 employees. It allows you to access and generate 20 vital financial reports for analyzing revenues from each
Item.
Customer
or Team member
This software allows you to easily manage the receivables and payable. But, to access your online account, you need to buy the cloud version, which begins at $59.95.
6. Wave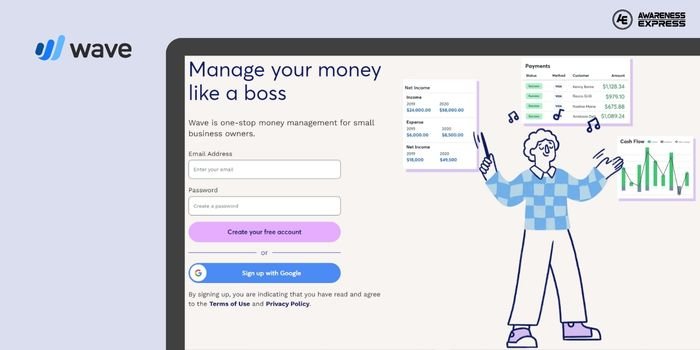 Wave accounting software is one of the top-notch accounting software you must consider in the beginning. This software can connect an unlimited number of bank and credit accounts to your books. Additionally, it provides unlimited
Income tracking
Expense tracking
And guest collaborators.
You can also invoice your scan receipts for free.
However, if you have to pay, if you want your customer to pay directly through the invoice. For each credit card payment, Wave charges 2.9% + $0.30. For ACH payment, It charges 1% (or a minimum of $1). With ACH, you incur costs for payroll, which are based on the place where your business is situated. The monthly base charges can go up to either $35 or $20 and also $4 per employee or contractor on the payroll.
7. ZipBooks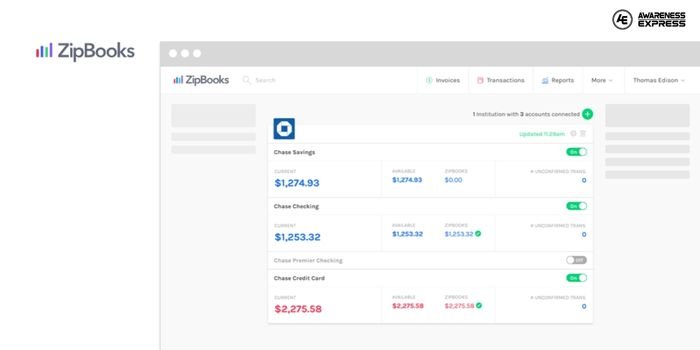 Another free accounting software for small businesses is ZipBooks. Every free version account of ZipBooks gives your important business features of accounting, including:
Bank syncing
Billing
Report generation
Expense management
And invoicing
You can also offer your customers to make online payments through invoices via PayPal or Square. This requires you to pay for standard Paypal and Square rates. Moreover, ZipBooks also provides for an integrated payroll add-on with Gusto, which begins at $39 monthly pricing and $6 per person per month. You can get the Core plan at a $19 base price for a limited time of the first six months. Gusto is giving contractor-only employees another option, only paying $6 per employee rate with zero base price.
Conclusion
These are some of the best accounting software for small businesses; you can get more information by logging in and reaching out to us at Awareness Express.