The proposition of starting a business without money may seem to be a joke, but it's really not. Yes, this is all true. There are lots of ways if someone wants to earn a lot of money – all in legal and popular ways. What we will find in this article is the solution of helping you to find an answer if you are trying to explore yourself financially. Don't be hopeless with the cliche idea that a business needs a lump sum investment. After reading this article, you will definitely be a different person with multiple ideas to start yourself in a new direction.
At first, we must break our age-old beliefs of what business is because we are in an entirely different world, a world that is far more modified in every aspect of life. That doesn't mean anything negative. What it means is that today's world is rich in more possibilities than before. It has become practically more promising if anyone has the trust.
If we look at the world now, we can't even count the innumerable businesses that are smoothly carrying on. Our first impression will be that today's network of businesses is intricate and complex. But it is not as it appears. Let's ignore it, and together, we shall try how you can become a part of this intricate business network and earn lots of money you can't even imagine.
Start Business Without Money:
A good business starts with an idea. You should always be in search of unique ideas that can be implemented in an excellent business plan. History gives us many examples of entrepreneurs who had started their businesses with empty pockets. Lack of funds did not prevent them pursue what they intended to do in life. In place of money, what did they have? They had great ideas and indomitable grit to transform those ideas into reality. If you are searching for an idea to start something that will provide you with handsome money to go for something big, Here we provide you with some of the most unique and practical ideas that may help you prosper in your dream.
1. FOOD BLOGGING
Suppose you cherish the dream of becoming a restaurant owner. But you don't have any investment. Don't worry. Your dream isn't over. Just don't stop and start creating food blogs. Start your own blogging website and fill it with demanding content. Half of your job is done if you are passionate enough to attract an online audience. Your account will be poured in with money from different ad agencies and companies that operate on food items.
2. CONTENT WRITING
It is one of the most promising and popular platforms among other online earning wings. If you are a skilled writer, you can offer your service to various companies that immediately hire content writers with nonignorable pay. You just need to dedicate your time to writing different content for different subjects. Believe us. That's a lot of money.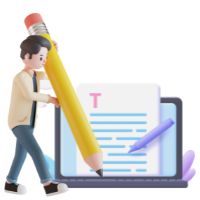 3. WEBSITE REVIEWER
You can review websites and their products. Review is an important parameter that is searched by the customers. Your in-depth analysis of a website in the form of a review can be fruitful for website owners who are waiting to pay you for your service.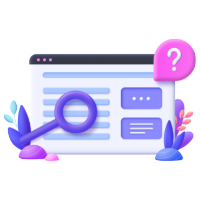 4. SELLING YOUR TALENT
Try to identify your zone of expertise. Whatever course of education you have pursued, just try to make sure that you can sell your expertise to a demanding market. Suppose you are a computer engineer. There is a huge market waiting to be guided by you.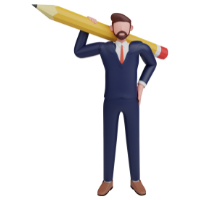 5. E-COMMERCE STORE
Nowadays, it's a good idea to be an owner of an e-commerce store. It doesn't need a lot of money. You can sell your products via giant companies like Amazon, Alibaba, eBay, etc.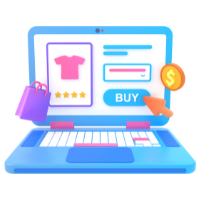 6. DROP SHIPPING
Drop shipping is now a popular online business. You don't need to own a warehouse to store products. You just need to fulfill the customer's order from a third party by just giving him just the wholesale rate. You can earn a lot of money by selling the product at retail price.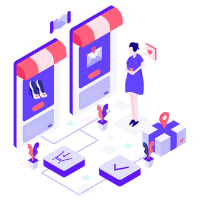 7. ONLINE TUTORING
You can open up an online coaching center to sell your skill to different parts of the world. It's a good business plan with zero investment. You just need good communication skills to make people comprehend what you are helping them learn.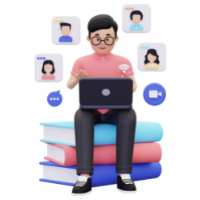 8. SELLING HANDCRAFTED GOODS
There's a large market of handcrafted goods. Art lovers are always in search of creative products. You can sell your creativity. If you are not an artist but do possess a sense of aesthetics, you can store products from different sources and sell them via an online website and merchandise.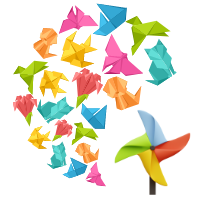 9. YOUTUBER
Opting for the job of an independent YouTube vlogger can be life-changing. You can reach millions and millions of audiences via your content. More the views, more the money. You can opt for any YouTube business option that suits your passion. There are lots of ideas to help you open up a profitable YouTube channel. Given below are some of the demanding ideas for a YouTube channel.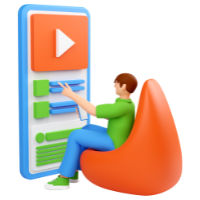 PRODUCT REVIEWS
BOOK REVIEWS
APP REVIEWS
DIYs
GRAPHIC DESIGNER
HEALTH INSTRUCTOR
BEAUTICIAN
GARDENING
FOOD
MOVIE REVIEWS
BEST OF
FASHION
EDUCATIONAL
MUSICAL
Apart from these, you can choose anything on which you have certain expertise.
10. INSTAGRAM INFLUENCER
The latest trend is to become an Instagram influencer. Instagram is a platform that you can use to showcase your skills in anything. If you are quite at home in any kind of performing art, namely singing, dancing, acting, mimicry, making short videos on stand-up comedy, and so on and so forth, the world of Instagram is all yours. Big companies use Instagram influencers to promote their products. They will knock at your doors with a bag full of money.
FEW FINAL WORDS
Now you have a whole lot of options to explore. Before that, you just need to identify what you are capable of. Knowing yourself, your area of interest, and your passion is important. After your self-analysis, the decision will be easier to make.
Always remember, "The value of an idea lies in the using of it." — Thomas Edison,
Last but not least, good research on the market is necessary before starting. It will surely help you to understand the business model better.
"What do you need to start a business? Three simple things: know your product better than anyone, know your customer, and have a burning desire to succeed." — Dave Thomas, Founder of Wendy's