Clothing is not a basic need but also a way people choose to present themselves and how they see themselves. A piece of clothing gets a soul when the wearer puts it on. Selling clothes is helping them to realize their dreams. Clothing is what gives people confidence.
To start a clothing line, you need to connect to how people want to see themselves. Clothing is the most straightforward business to start. And there are so many ways you can start your own clothing business at home. But, we've listed the important steps you have to take to turn it into success and realize your dreams.
Decide the clothing you want to sell.
You must select the things you want to focus on for your business-something you find interesting. This will drive you or give you the passion for advancing your clothing business.
There will be moments when things will get tough. It's your zeal that will take you forward at that time. Choose from your option of selling.
New clothing
Used (vintage) clothing,
or both.
You have to focus on a particular kind of clothing, which will also be part of building brand awareness. People who choose a dress for a particular occasion will think of a company first.
Choose Your Business Model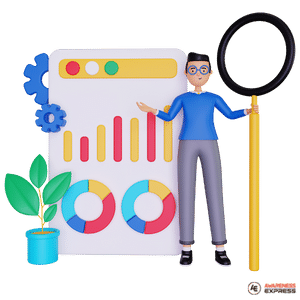 The typically chosen business structures for clothing businesses:
Sole proprietorship
Limited liability company
Let's see the characteristics of both kinds of structures.
Sole proprietorship lets you start immediately and in the easiest way. But it does not give you legal protection from any lawsuit against the company in the coming time.
A Limited Liability Company (LLC): To make your company an LLC, you must register your company via the Secretary of State's Office in your state.
Design your Creative Space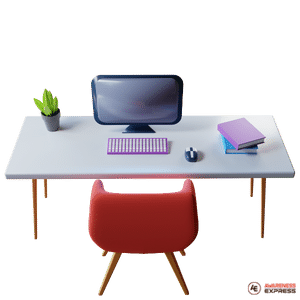 Determine the most suitable rooms in your home you can dedicate to carrying out the business. The space you choose should inspire you. Choose a clean and well-lit area with pleasant decor.
There are a few necessities such as a computer, printer, tabletop, and chair. You also need something to help display clothing and add to the aesthetics and comfort of your home office.
A beautiful home office is something that motivates and inspires you. Your clothing display area shall be readily accessible to your clients who need to see just the aesthetically beautiful parts of it.
Find A Wholesaler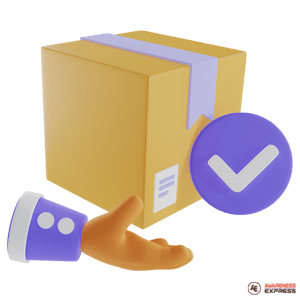 Now is your time to find a manufacturer or a wholesaler of the kind of style of clothing you want to sell. An existing clothing business can give you the contact information of the wholesalers.
The next step is to prepare your list of companies making the kind of clothes you want to sell and the price they are offering. This lets you find the best price point and helps you decide on a reasonable cost to start.
Also check, do they also provide dropship? This helps your customers place their orders online and get delivered directly by the manufacturer. It saves the hassle of packing and shipping. That is a standard service in the clothing manufacturing industry.
If you want to open a Used Clothing shop, look for thrift shops or diverse and similar sources to get various clothing supplies.
Make Your Website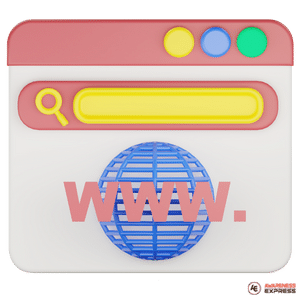 You will need a website to start an online clothing store. This website needs to be easily navigable from all devices. Online businesses get success with a website that-
Look greats;
It is easily navigable from all kinds of devices.
Display your products well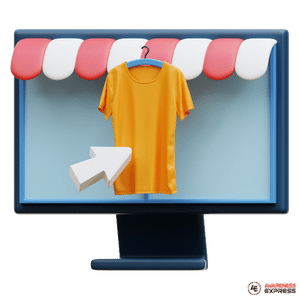 Makes it easy for people to purchase from your online store. You must thoroughly describe all items you want to sell, including the material, special features, price point, and everything else a customer wants to know while ordering an item.
Payment Methods
An online clothing store must have diverse payment options for its customers. This encourages the customers to complete the purchase process as they see that your store accepts credit card payments for modes they prefer. For example, you may choose PayPal or Apple pay to collect payments as per the needs of customers.p
E-commerce Marketing
Not only do you need a well-designed set-up online clothing store, but you also have to ensure it gets seen by a relevant internet audience. It requires market research for:
The target audience.
The right price point
The Other Aspects-
SEO or search engine optimization:
Search Engine optimization means you must know what words or phrases your potential customers use to search for items you're offering and then optimize your website. For example, if a customer searches for a clothing piece you sell, you must appear in the search results they can see on the first page, preferably in the first two places. This is where potential customers are likely to click on your site to buy your products.
Social Media Presence:
You also must be present on social media sites such as Instagram and Facebook. So, you need your website's social media page. The more visual content you have on your social media page related to your page, you can get engaging content. It makes your content engaging. 
Also, register your business on Twitter and Linkedin to get more traction. You need to apply eCommerce marketing strategies and may require an expert's help.
Conclusion
Setting up the things for your strat a clothing business requires you to set up an online store requires hard work, but it is worthwhile. You need to take a well-planned approach to make your clothing brand stand out in the fashion industry.  Small businesses need to make most of their e-commerce marketing to make things flow as per their dreams.